PPE consignment warehouse.
Are you looking for an opportunity to reduce health and safety costs in your company and do not want to block assets? A consignment warehouse (call off stock) is a modern solution to your needs.
What is a consignment warehouse?
Consignment warehouse – (called consignment warehouse or call off stock) is a legal structure that consists in storing goods and selling them under a consignment agreement. The buyer provides storage space for the storage of consignor goods and for delivery to the buyer as needed. Such a structure allows improving the financial liquidity of the buyer and ensuring the constant availability of the goods.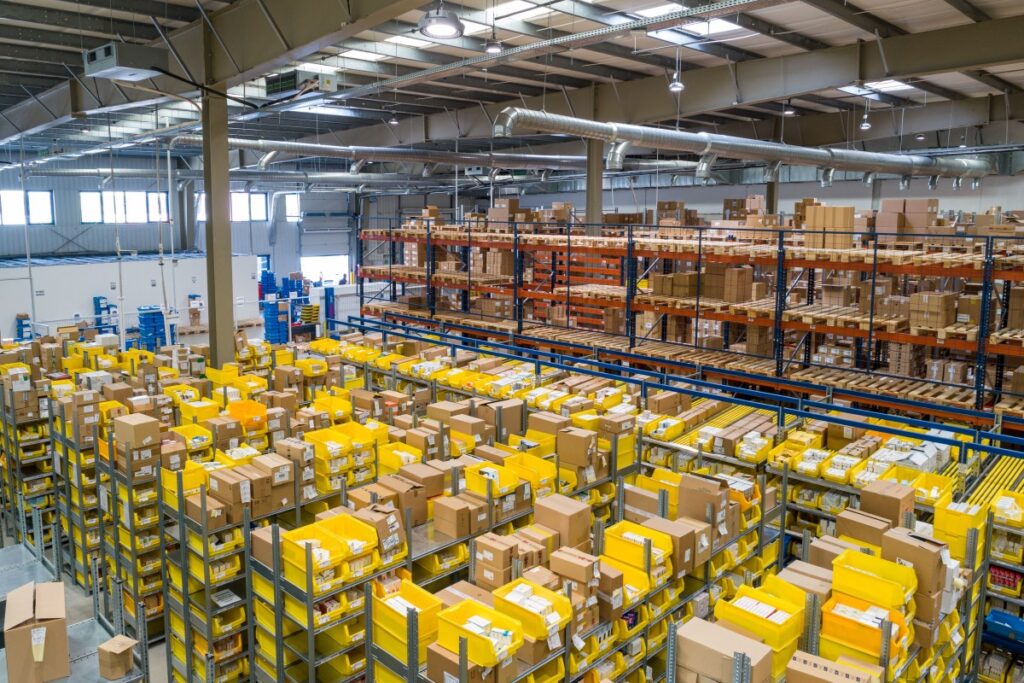 The most important benefits of health and safety consignment.
Extended payment period
Product returns and exchanges
Supplementing stocks on the basis of mini-inventory
Periodic invoicing – 1x week, 1x month
Work safety ensured by constant access to articles
Issuing goods according to the agreed schedule
Business Intelligence warehouse management software
For whom is the call of stock solution?
The solution is used when the customer does not want to freeze cash and wants to have the goods available in the company. The delivery is immediate because the goods are already at the customer's place. The consignment warehouse also works well when the customer is not able to predict the consumption of goods, for example, has a large turnover of employees or abnormal wear of gloves, and the availability of goods must be immediate.
As part of the solution, we provide a warehouse management tool that records selections and rotations of goods. In addition, the tool is connected with the BI – Business Intelligence service, which forecasts future consumption and maintains inventory at appropriate levels. Thanks to BI tools, we optimally use warehouse space and take care of the availability of goods by examining historical data and using predictions for the future, while maintaining weather seasonality.
Settlements. The client receives one collective invoice after the settlement period, which is determined according to the client's wishes. The consignment warehouse is a service provided under the contract, which means that we do not apply other prices for products (additional surcharges).
Is the solution industry-limited?
We are not limited in any one industry; today we work in the automotive, logistics and metal industries. Consignment works well wherever there is a greater use of Personal Protective Equipment.
How can you benefit?
The solutions are not difficult to implement, all procedures are described and carried out by a dedicated Project Manager from MJM, who starts the process. In order to start the service, we perform an audit in the enterprise, we look for a place for the warehouse, we select the goods (as the start of the warehouse), plus we define the stock levels, which will be verified by BI tools after the implementation period. The consignment warehouse is one of the solutions we recommend as part of the optimisation of health and safety costs.