Ansell
For over 125 years, Ansell® has provided the most advanced protective solutions to millions of people. Ansell is a modern surgical, home and work glove company that is constantly evolving to serve 25 global industries in 120 countries in a way that shapes and protects our modern world.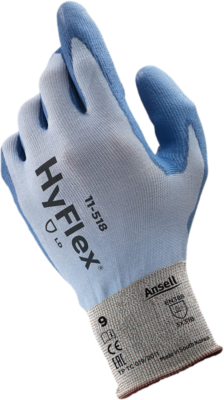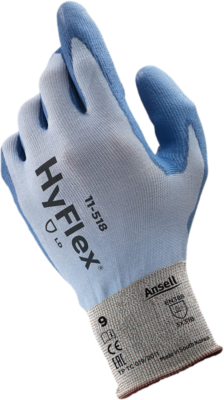 Ansell® technologies

ANSELL GRIP™ TECHNOLOGY - coating processing technology that minimises the force needed to grasp dry, oily and wet tools or materials, reducing the strain on hands and arms caused by poor grip.

AQUADRI™ MOISTURE MANAGEMENT TECHNOLOGY - patented coating technology that allows to obtain a highly absorbent foam layer on the inner surface of the glove, which absorbs up to 10 times more moisture than flocking with cotton in gloves for chemical applications.

PI-KARE™ SKIN-FRIENDLY PI TECHNOLOGY - enables the elimination of standard chemical accelerators causing allergies and type IV chemical sensitisations from polyisoprene (PI) gloves, making the gloves safer to use.

RIPEL™ LIQUID REPELLENCE TECHNOLOGY - an impenetrable surface barrier that prevents even accidental contact of the user's skin with oils, greases, chemicals and other liquids.

ZONZ™ COMFORT FIT TECHNOLOGY - a patented knitting technology that defines the details of the seams around the stress areas of the gloves to suit individual needs and improve hand movement, reducing the stress associated with repetitive movements.